---
Hollow metal bullet resistant doors and frames, windows and storefront systems are available in a wide variety of options to suit both your aesthetic and security requirements. With our relationships in the manufacturing industry we deliver the greatest quality Bullet Resistant Products with quick lead times to help our clients complete any residential or commercial projects on time and spec.
---
Decorative Bullet Resistant Doors, Windows & Frames UL 752 Levels 1-8
Additional hybrid options that can be incorporated into our flush or decorative doors include: UL bullet resistance, blast resistance and acoustical sound control all in one door. Depending on the individual design criteria, all features may or may not be available. Consult us with your project specific needs to determine availability.
---

Our Bullet Resistant Doors and frames are designed by certified engineers. You will receive a set of shop drawings that show the design and specs for the door, frame and hardware location. Once we receive the signed off drawings we can complete the fabrication process. Lead time on our Bullet Resistant doors. 6-7 weeks.

---
| | |
| --- | --- |
| Shop drawing showing the construction of our Bullet Resistant Frames. Ballistic construction of frames will vary depending on specified protection level. | Shop drawing showing the construction of our Bullet Resistant Doors.Ballistic construction of doors will vary depending on specified protection level. |
security_bullet_resisting_doors_and_frames_for_ul_752_levels_4-5-6.pdf
File Size:
238 kb
File Type:
pdf

Download File

---
---
GUARDIAN SECURITY BULLET RESISTANT VAULT DOOR & FRAME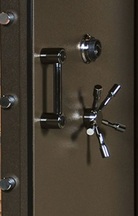 Special Features of the VD8030GSIS & VD8036GSIS
The Guardian offers a 2" thick door with a defense barrier constructed of ½" hardened steel plate in the door and frame providing excellent ballistic protection combined with poured insulation that provides a barrier against extreme heat. Our Vault Doors and Frames are constructed of materials tested to exceed UL Level 8 Bullet resistant protection.
Our Vault door frames are designed to clamp around a reinforced wall with thickness ranging from 4 3/4" to 9 3/4".
Standard Rough openings. 79 1/2" X 30 1/4" and 79 1/2" X 36 1/4"
Specs are available upon request.
---
---
Bullet Resistant Glass Doors & Windows
Tested in accordance to European EN 1522 / 1523 FB-4 Bullet Resistant Standard.


Our bullet resistant windows are tested to withstand the impact of 9mm handgun fired at close range up to assault rifles. We fit our Premium Security Door with this bullet resistant glass as well. Our high security window may be specified for individual areas of your home or we can come up with a total external and internal security solution featuring our security windows and doors at key pints throughout the house.


---
The term "bulletproof" is widely but incorrectly used. No hollow metal materials are considered bulletproof, only bullet resisting for a specified charge and projectile. Ballistic performance (resistance) is based on Performance Levels as specified in UL-752 standards published by Underwriters Laboratories, Inc. This Document specifies the method of conducting the tests, the projectile, the weight of the charge, the velocity (speed) of the projectile and the number & location of the impacts.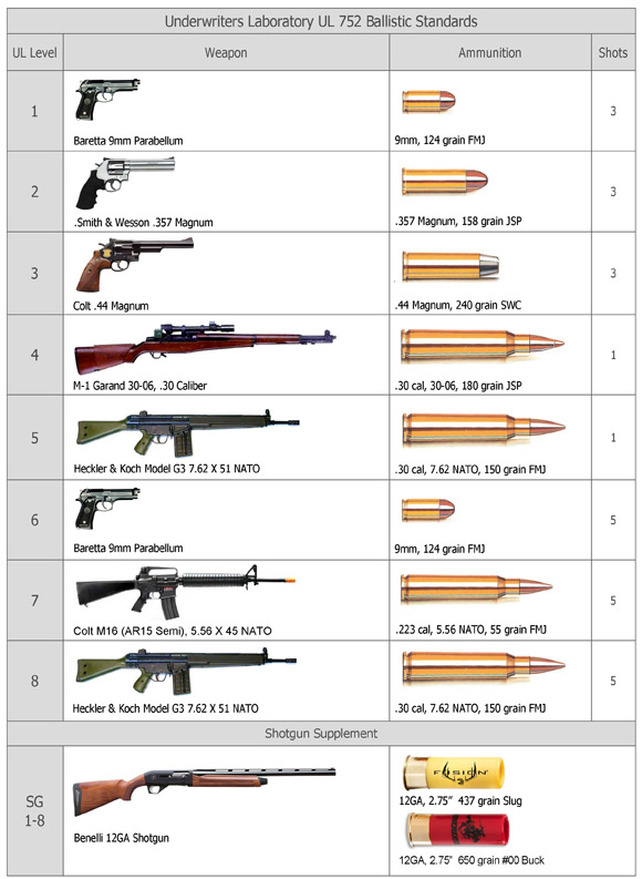 ---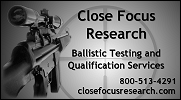 Link to Close Focus Research (CFR)
Ballistic Testing and Qualification Services
---